Hope everyone enjoyed last month. I, for one, am quite pleased with my February 2019 income report! In the past years, February has presented itself with a slight downturn for me. For starters, it has 3 days less than January, which means it begins with the odds stacked against it.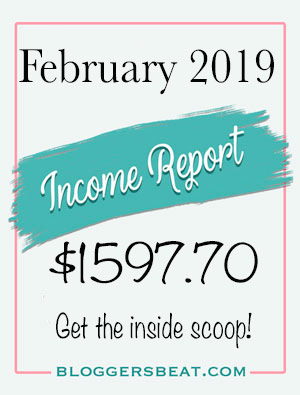 In addition, I rarely cover Valentine's day. So, when everyone else is cashing in on that first half of the month with all of their holiday content, I am lagging behind. But, despite all of that, this year it has defied the trend and beat January in every area.
Naturally, I am thrilled with this spontaneous turn-around, but it leaves me to wonder if this is an indicator that the rest of the year will be unpredictable. FYI – There is nothing that I dislike more than unpredictability.
Changes Made:
I'd love to tell you that I made some major changes that caused this slight increase over last month, but the truth is that I have been just phoning in most of my work.

I have been so focused on prepping for some projects that are coming up in April that I have been scrambling to meet my weekly deadlines.
In addition, I am still in the establishment phase for this blog. So, I am constantly tweaking things in the code and changing things on the backend. The good news is that I feel pretty confident that I will be settled in by next month.
Monthly Analytics…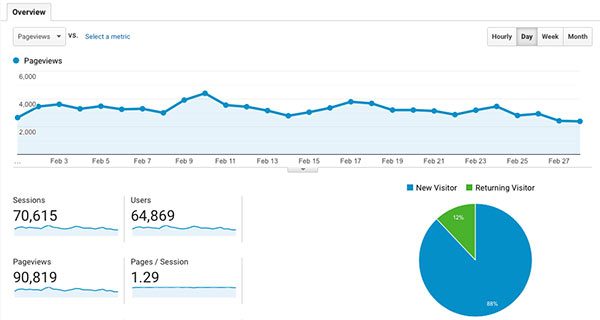 Blog Stats:
This month's pageviews – 90819
Last month's pageviews – 87348
Gain/Loss – 3471
Email Subscribers: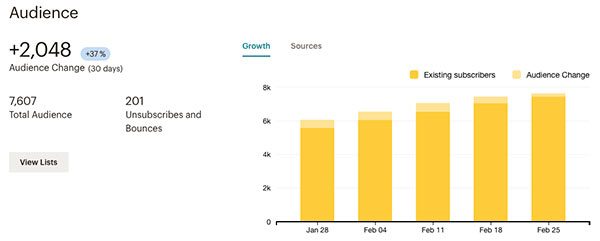 End of this month – 7607
End of last month- 5833
Total Gain/Loss – 1774
February 2019 Income Report
Total Monthly Earnings: $1597.70
Amazon…$210.28
Amazon.ca…$13.37
Advertising…$1342.87
Sponsorships…$0
Affiliate Marketing…$31.18
Total Expenses: $141.26
Hosting …$0
Email Services …$82.31
CDN…$9
Subscriptions… $40.95
MiloTree…$9
Total Profit:$1456.44
Future Goals
This Site:
Since I just went live with this site a few weeks ago, I have been focused on organizing and getting everything in place. I haven't really had a chance to breathe much less set out my future goals. However, I do have some general goals that I would like to reach.
First and foremost, I would like to have this site pulling a profit by the end of the year. Right now, I am relying on profits from my Home Improvement site to cover the overages for this new baby. But, I am confident that it will eventually be a success on its own.
Original Site:
However, since we are only showing results for my Home Improvement site, it is only right to discuss the plans for it, as well. As far as that goes, my short term goals are to reach the 100k viewer milestone by mid-year. [fingers crossed]
In addition, I have been contemplating taking on some sponsorships. As you can see by this and last month's report, I entered zero dollars for that category. That is because, up until now, I have turned down all but one offer.
I know that I could have done some in the past and made a little extra profit, but I don't like to promote anything that I don't use and like myself.

Not only that, but I also realize that every post that I write will live in perpetuity, and to give lifetime recommendation to a product that I do not feel passionate about just didn't feel right to me. As a result, I have rejected quite a few offers.
However, I am now reaching the point where I can pick and choose what I would like to sponsor. I also feel more confident in my stats to pitch my own offers to brands. So, just as soon as things settle down a bit, I may do an occasional post.
Online Store:
I also have several passive income products in the works. You haven't seen these appear in the reports, yet because I have had my online store placed in a maintenance mode for the past few months.

But now that I am finished with the majority of the designing, coding, etc. for this site, I can go back to focusing on my own products.
I want to have some of those available for purchase before the end of spring. Once I make the initial few products available, I plan to finish out the rest by the year's end.

I will include those profits in my reports as they start rolling in, but for now, that pretty much wraps up my February 2019 income report. You can find my whole list of reports, here. ?